The Portal Digital Fund provides investors with a diversified portfolio of digital currency investment strategies by focusing on best-in-class hedge fund managers operating in the digital asset space.
Who We Are
The Portal Digital Fund is a fully licensed Cayman Island-domiciled fund of hedge funds managed by Singapore-based First Degree Global Asset Management. We provide investors with simple and efficient access to this exciting and nascent asset class via a professionally managed structure, whilst providing monthly liquidity.
What We Do
Our Investment Committee combines deep digital asset industry technical knowledge with extensive fund management proficiency and our vast global network enables us to give our investors access to the most sophisticated fund management strategies that are not easily found nor accessible to most investors.
Our Goal
The Fund seeks to deliver sustainable, risk-adjusted returns that are uncorrelated with both traditional and alternative investment strategies as well as the overall cryptocurrency market. We are long term investors and do not focus on short-term gains and trends. The fund targets 25%-30% p.a. net return with 15%-20% annualised volatility on a rolling 12-month basis, exceeding these targets in 2020 with a 46.6% return and 2021 with a 104% return.
Our Investment Process
The Fund focuses on capital preservation and manages volatility in its returns via strategic portfolio construction and risk management practices based on underlying individual fund Value at Risk (VaR) assessment, duration and correlation factors.
Funds are analysed using a multi-factor approach that combines both qualitative and quantitative assessment. We conduct rigorous operational due diligence and continually monitor our active investments and communicate with fund managers.
Value Proposition
By diversifying across a range of investment strategies that are focused on different styles, sectors and durations, we provide access to the entire digital asset continuum. We follow a rigorous in-depth investment process that is applied consistently to source and analyse the best fund managers operating globally. This is combined with ongoing fund monitoring and dynamic portfolio construction with prudent risk management that ensures investors receive a professionally managed Fund to access the digital currency space.
Awards
The Portal Digital Fund Fund has been ranked 3rd in the global Multi-Advisor section of the BarclayHedge Alternative Investment Rankings for 2020. BarclaysHedge tracks 6,900 funds across 30 categories.
The award is ranked on the growth performance of the Portal Digital Fund strategy which saw a 46.6% cumulative net return for the 2020 calendar year.
Portal has further been ranked #1 in the multi-advisor category for the January and March 2021 performance. 
Portal Digital Fund aims to:
Give investors exposure to an asset class which is uncorrelated with traditional asset classes such as equities and bonds.
25 %
Provide a net return to investors of 25% p.a. net over the medium term with much lower volatility than the market (as measured by the CCi30 Index).
Invest in managers around the globe who have proven trading strategies in digital assets – primarily digital currencies.
Ensure diversification of the fund using a multi-manager structure across different trading strategies.
45 day
Provide VC returns without the technology risk exposure and multi-year lockups and with 45-day liquidity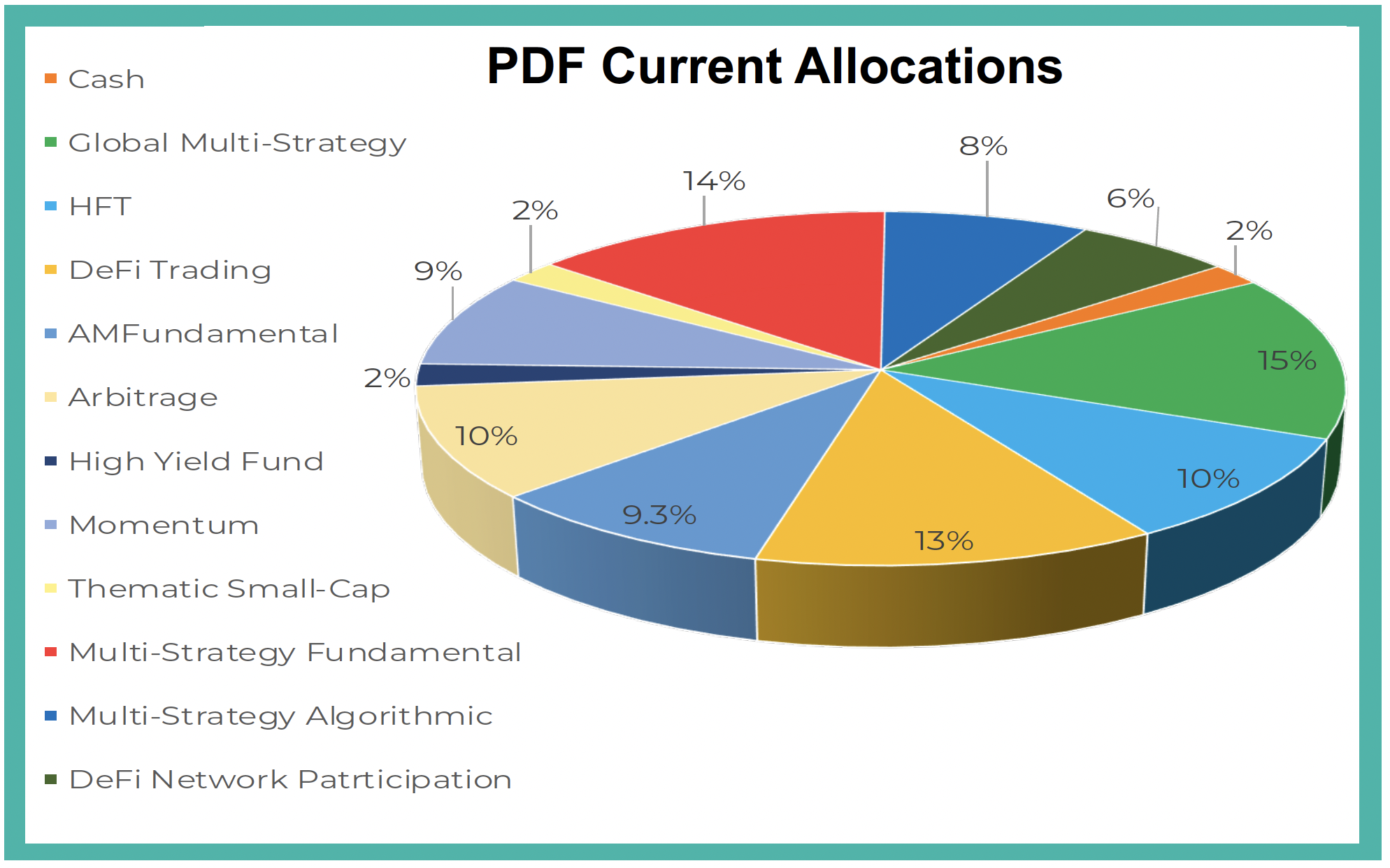 The Portal Digital Fund is an Institutional Grade, Multi-Strategy, Digital Currency Fund.
The fund targets to deliver investors:
PA NET OF FEES WITH MONTHLY REDEMPTION.
Since inception in the fund has returned
Get Fact Sheet and Monthly Performance Report.
Get your hands on the Fund fact sheet and recent monthly performance report.
Horizon Index Fund
Horizon aims to provide a simple, cost efficient, diversified and effective exposure to the overall cryptocurrency and digital asset markets.